---
Debt Management

FSU has partnered with Debt Management Credit Counseling Corporation (DMCC) to assist those in the FSU community who may be struggling with debt or wanting to increase their credit rating.
DMCC has a host of resources that can assist you in regaining the road to financial solvency. Some of these include:
VPFA / Employee Assistance Program
Employee Assistance Program
Financial Assistance
In an effort to provide assistance, training, and counseling to those who are suffering from high debt and low credit scores, the Employee Assistance Program has partnered with Debt Management Credit Counseling Corp. (DMCC). As a non-profit organization the DMCC is able to work with your creditors to consolidate your debt, and structure a repayment plan that allows you to build credit while you work down your debt.
A few of the free services provided:
Budget Counseling
Student Loan Counseling
Payday Loan Deferments
Online Financial Literacy Programs
FSU employees are also entitled to a 20% to 50% discount on the following
Identity Protection and Credit Monitoring
Student Loan Repayment Assistance
Bankruptcy Education Certificates
Visit the DMCC website to view the complete list of services available. These services are available to all FSU faculty, staff, and their families.
Purpose
Florida State University established the Employee Assistance Program (EAP) in the Spring of 1995. Since its inception, it has offered a professional support system for the faculty and staff of the University and contracted agencies. The services offered are as diverse as:
Florida State University Mediation Program
Conflict is inevitable. When people work together, disagreements can occur. Usually this conflict can be resolved between the parties with little or no input from other persons. Sometimes, however, the parties need help to resolve their differences. When employees at Florida State University need help in resolving a conflict, they may turn to the Employee Assistance Program Mediation Service for help.
Frontline Supervisor
This informational newsletter deals with issues as diverse as death in a family, divorce, substance abuse, gambling, and/or leadership difficulties. It is published each month and available in an electronic format here.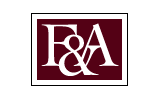 Employee Assistance Program