---
Debt Management

FSU has partnered with Debt Management Credit Counseling Corporation (DMCC) to assist those in the FSU community who may be struggling with debt or wanting to increase their credit rating.
DMCC has a host of resources that can assist you in regaining the road to financial solvency. Some of these include:
VPFA / Employee Assistance Program
Employee Assistance Program
644-2288
Purpose
Florida State University established the Employee Assistance Program (EAP) in the Spring of 1995. Since its inception, the EAP has offered a professional support system for the faculty and staff of the University and contracted agencies. This represents a commitment by FSU to enhance the well-being of its employees through a program that provides assistance in dealing with personal difficulties. The EAP professionals provide problem evaluation, referral, follow­ up, and short-term intervention services, to help FSU employees and their dependents manage situations such as: marital and family conflicts; relationship issues; job stress; alcohol and/or drug abuse; anxiety; depression; anger; eating disorders; legal needs; grief and loss; parenting; physical/sexual/emotional abuse; communication problems, adjustment concerns.
Other information
Florida State University Mediation Program
Conflict is inevitable. When people work together, disagreements can occur. Usually this conflict can be resolved between the parties with little or no input from other persons. Sometimes, however, the parties need help to resolve their differences. When employees at Florida State University need help in resolving a conflict, they may turn to the Employee Assistance Program Mediation Service for help.
Frontline Supervisor
This informational newsletter deals with issues as diverse as death in a family, divorce, substance abuse, gambling, and/or leadership difficulties. It is published each month and available in an electronic format here.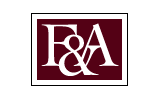 Employee Assistance Program