---
About F & A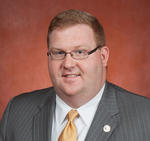 Under the direction of Vice President Kyle Clark, the division strives to provide the highest quality support services to the University.
Strategic Vision
The purpose of the strategic planning project, which began in Spring 2001, was to chart the course for Finance and Administration (F&A) over a five-year period. In order to chart this course, however, it was necessary for Divisional staff from all levels to gain a clear perspective of the forces driving demand for F&A services now and in the future. In turn, this perspective makes it possible to formulate goals, plans, and activities that will bring F&A closer to its mission, and thus enhance its value and contributions to the University.
Take the time to view the entire Strategic Plan and see what is in store for Florida State University in the next five years.
Archived News Articles
For past articles, please click the links below
Florida State / VPFA
Finance and Administration
Environmental Health and Safety Observes November as "Drive Safely Work Month"
Whether you are driving for work, to and from work, or even to the grocery store, the time you spend in your vehicle can be the most dangerous part of your day. Environmental Health and Safety (EH&S) invites you to join us during the month of November to observe "Drive Safely Work Month". EH&S will utilize information developed by the "Network of Employers for Traffic Safety" (NETS) to promote safe driving. Each Monday EH&S will send out an email with safe driving tips and links to further explore topics related to driving safety. With that in mind, this year's campaign materials are designed to make the case for integrating elements of safe driving into your department's core safety culture.
There are many characteristics of an effective safety culture. An effective safety culture has safety initiatives that are proactive rather than reactive and that extend beyond our campus. Safety initiatives are viewed as an investment, not a cost and reflect values versus priorities (values don't change-priorities can.)
Campaign topics will include the importance of safe driving practices, myths and facts about seat belt use, the hazards of distracted driving, campus programs and information that will promote a campus wide safety culture, and much more.
We trust you'll find the information to be interesting, informative, and little fun. Look for an email each Monday of November. For future reference, you'll also be able to find the information at EH&S's newsletter site, The Guardian.
Thanks for riding along!
The FSUCard Center is Temporarily Relocating
The FSUCard center will close its doors at 5:00 p.m. on Friday, October 10, 2014 for renovations. While contractors are busy re-structuring the center, the staff will be housed at the Bookstore. Students, faculty and staff can look forward to the same efficient and easy service the Card Center has provided in the past, just in a new location.
On January 5, 2015 the Card Center will be moving back into its old location, along with the staff from Transportation Services. Students and employees will now be able to purchase a parking pass and their FSUID from the same location.
The employees at the FSU Card Center look forward to serving you from their new location!