---
About F & A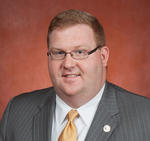 Under the direction of Vice President Kyle Clark, the division strives to provide the highest quality support services to the University.
Strategic Vision
The purpose of the strategic planning project, which began in Spring 2001, was to chart the course for Finance and Administration (F&A) over a five-year period. In order to chart this course, however, it was necessary for Divisional staff from all levels to gain a clear perspective of the forces driving demand for F&A services now and in the future. In turn, this perspective makes it possible to formulate goals, plans, and activities that will bring F&A closer to its mission, and thus enhance its value and contributions to the University.
Take the time to view the entire Strategic Plan and see what is in store for Florida State University in the next five years.
Archived News Articles
For past articles, please click the links below
Florida State / VPFA
Finance and Administration
Transportation and Parking Services Have Moved!
Transportation and Parking Services (TAPS) has moved to the newly renovated FSUCard Center. The new FSUCard Center will soon accommodate multiple customer-focused services, including TAPS and the Seminole Dining Meal Plan Office. Transportation and Parking Services will be the initial service included, providing assistance with permit requests, appealing or paying citations, and more.
The FSUCard Center is located at 104 North Woodward Avenue (below the Woodward Avenue Parking Garage), and is accessible through the FSU Bookstore.
For questions or more information, email transportation@fsu.edu, call 850-644-5278, or visit the new office Monday – Friday, 8AM to 5PM.
New Starbucks Opens in Dirac Library
A new Starbucks has found its home within the walls of Dirac Library. Opening Tuesday, January 20, 2015, this marks the seventh Starbucks to take residence on Florida State's campus, emerging from the coffee company's partnership with Seminole Dining.
The new location boasts an inside/outside service experience allowing customers to make purchases while taking a break from their studies, or when just passing by. Doors open bright and early at 7AM, greeting customers with signature Starbucks drinks and tasty breakfast staples. The interior of the café is modern and welcoming, staffed with friendly faces ready to help customers kick-start their day.
Stop in the new Starbucks in Dirac for your next cup of coffee.