---
About F & A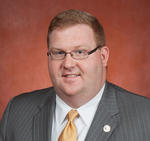 Under the direction of Vice President Kyle Clark, the division strives to provide the highest quality support services to the University.
Strategic Vision
The purpose of the strategic planning project, which began in Spring 2001, was to chart the course for Finance and Administration (F&A) over a five-year period. In order to chart this course, however, it was necessary for Divisional staff from all levels to gain a clear perspective of the forces driving demand for F&A services now and in the future. In turn, this perspective makes it possible to formulate goals, plans, and activities that will bring F&A closer to its mission, and thus enhance its value and contributions to the University.
Take the time to view the entire Strategic Plan and see what is in store for Florida State University in the next five years.
Archived News Articles
For past articles, please click the links below
Florida State / VPFA
Finance and Administration
The FSU Bookstore and Seminole Dining Hosts Faculty and Staff Appreciation Event
If you are member of the FSU faculty or staff, visit the FSU Bookstore located at corner of Woodward Street on December 15th and 16th between 8:00 and 5:00 as they and Seminole Dining join together to sponsor Faculty and Staff Appreciation Day.
Most merchandise at the bookstore will be discounted 25% (exclusions apply including gift cards, textbooks, computers and electronics) allowing shoppers to buy more while spending less.
The folks from Seminole Dining will be in the bookstore distributing holiday samples to shoppers and offering lunch specials at Subway Café located just steps away in the Oglesby Union.
Mark your calendars today and take advantage of this great offer.