---
About F & A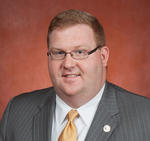 Under the direction of Vice President Kyle Clark, the division strives to provide the highest quality support services to the University.
Strategic Vision
The purpose of the strategic planning project, which began in Spring 2001, was to chart the course for Finance and Administration (F&A) over a five-year period. In order to chart this course, however, it was necessary for Divisional staff from all levels to gain a clear perspective of the forces driving demand for F&A services now and in the future. In turn, this perspective makes it possible to formulate goals, plans, and activities that will bring F&A closer to its mission, and thus enhance its value and contributions to the University.
Take the time to view the entire Strategic Plan and see what is in store for Florida State University in the next five years.
Archived News Articles
For past articles, please click the links below
Florida State / VPFA
Finance and Administration
The FSUCard Center is Temporarily Relocating
The FSUCard center will close its doors at 5:00 p.m. on Friday, October 10, 2014 for renovations. While contractors are busy re-structuring the center, the staff will be housed at the Bookstore. Students, faculty and staff can look forward to the same efficient and easy service the Card Center has provided in the past, just in a new location.
On January 5, 2015 the Card Center will be moving back into its old location, along with the staff from Transportation Services. Students and employees will now be able to purchase a parking pass and their FSUID from the same location.
The employees at the FSU Card Center look forward to serving you from their new location!