---
About F & A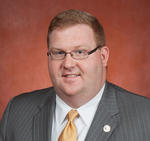 Under the direction of Vice President Kyle Clark, the division strives to provide the highest quality support services to the University.
Strategic Vision
The purpose of the strategic planning project, which began in Spring 2001, was to chart the course for Finance and Administration (F&A) over a five-year period. In order to chart this course, however, it was necessary for Divisional staff from all levels to gain a clear perspective of the forces driving demand for F&A services now and in the future. In turn, this perspective makes it possible to formulate goals, plans, and activities that will bring F&A closer to its mission, and thus enhance its value and contributions to the University.
Take the time to view the entire Strategic Plan and see what is in store for Florida State University in the next five years.
Archived News Articles
For past articles, please click the links below
Florida State / VPFA
Finance and Administration
New Starbucks Opens in Dirac Library
A new Starbucks has found its home within the walls of Dirac Library. Opening Tuesday, January 20, 2015, this marks the seventh Starbucks to take residence on Florida State's campus, emerging from the coffee company's partnership with Seminole Dining.
The new location boasts an inside/outside service experience allowing customers to make purchases while taking a break from their studies, or when just passing by. Doors open bright and early at 7AM, greeting customers with signature Starbucks drinks and tasty breakfast staples. The interior of the café is modern and welcoming, staffed with friendly faces ready to help customers kick-start their day.
Stop in the new Starbucks in Dirac for your next cup of coffee.
New Donald L. Tucker Civic Center Website and Ticketing System
As the Donald L. Tucker Civic Center continues undergoing structural improvements, recent service enhancements have also begun. The latest development includes the launch of the new TuckerCivicCenter.com which features an updated ticketing system. This system is the result of a new partnership with Paciolan, also currently used by Florida State's Athletic Department.
The new, streamlined website allows easy access to the latest Tucker Center events. The homepage highlights a schedule of upcoming events while also featuring easily accessible menu navigation. The new ticketing system allows visitors to see the monthly schedules, scope out seating charts and purchase tickets directly from the Tucker Center website.
Visit TuckerCivicCenter.com to check out the latest events and TuckerCenter.fsu.edu to track the overall progress of the Donald L. Tucker Center District.